19 Projects Honored by American Institute or Architects
19 projects honored by American Institute of Architects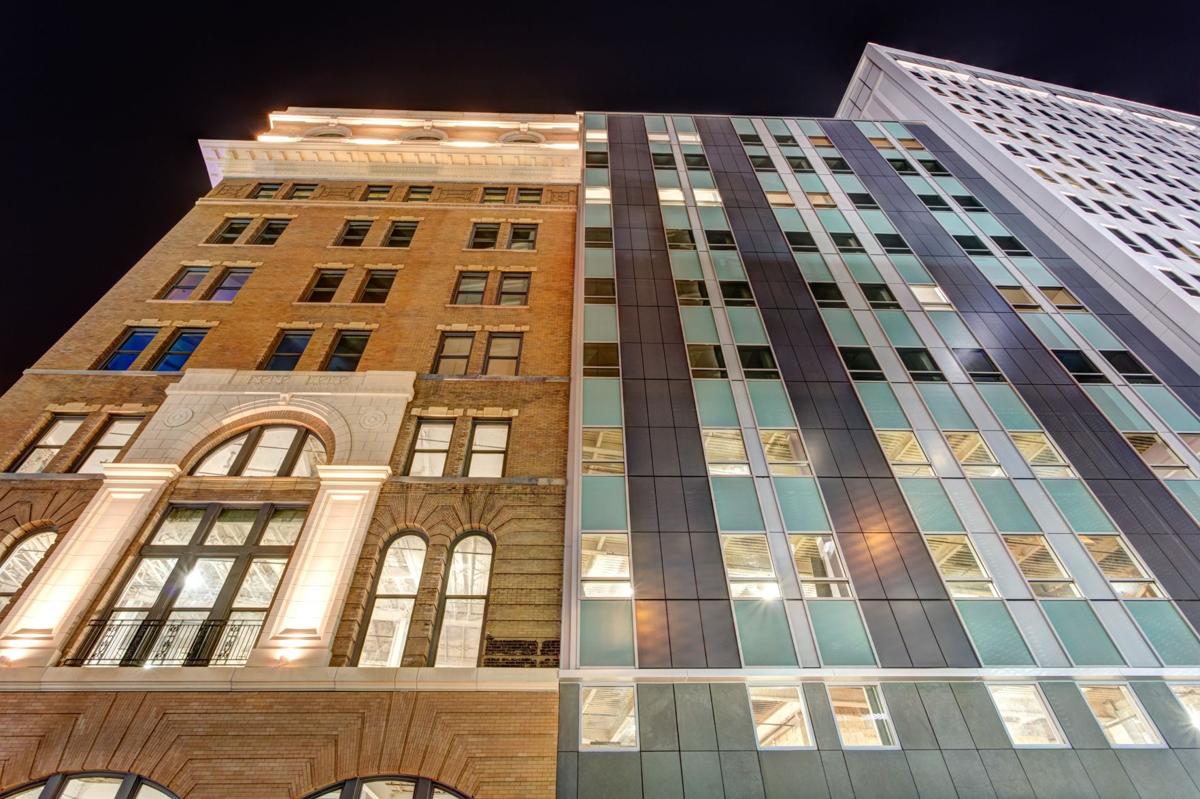 There was a 1908 neoclassical temple, hiding behind a 1960s-era screen for 50 years. There was a foundation headquarters, curved in an arc. And there was a boutique hotel in Bywater with a Quonset hut as a centerpiece.
All received design awards Thursday from the American Institute of Architects.
Nationally known architect Frank Harmon chaired the jury that reviewed almost 80 submissions from 30-plus architects.
In the end, 19 projects were selected by the jury to receive awards.
"These projects are refreshing and free of current clichés and mannerisms because they are rooted in the culture of their place," Harmon said of the award recipients.
"We sensed a post-Katrina spirit of community and a city actively engaged with architecture. We also sensed a city struggling with affordability."
The honor award for Excellence in Sustainability went to Waggonner & Ball for the Greater New Orleans Foundation's Center for Philanthropy on Lee Circle. Awards of Merit were earned by BILD Design for the YAYA Arts Center on Lasalle Street and by Voorsanger Mathes the Boeing Center, U.S. Freedom Pavilion at the National World War II Museum on Magazine Street.
studioWTA received the honor award in the category of Historic Preservation, Restoration & Adaptive Reuse for the Pythian on Loyola Avenue. Trapolin-Peer Architects took home the Award of Merit for the May & Ellis Mixed-Use Development in the former Hurwitz Mintz building in the French Quarter.
Receiving Honorable Mention Awards were The Moon at 631 Desire St. by Holly & Smith Architects and the Pontchartrain Hotel on St. Charles Avenue by Trapolin-Peer Architects.
The honor award in the residential category went to BILD Design for the Tulane School of Architecture URBANbuild 12: Toledano Street. Lee Ledbetter & Associates earned the Award of Merit for Bienville Houses; and studioWTA received the Honorable Mention award for the Schindler-Winingder Residence on Webster Street.
Interior Architecture awards were earned by The Shop at the CAC on Camp Street by Eskew+Dumez+Ripple (Honor Award), and the Big Class Writers' Room at Sylvanie Williams College Prep on MLK Boulevard by Albert and Tina Small Center for Collaborative Design (Award of Merit).