<- Back To News Page
Good Shepherd school in the CBD breaks ground on new Gentilly campus
April 6, 2017
http://www.theadvocate.com/new_orleans/article_5a01e620-1a4a-11e7-8d11-b76ce05b17d9.html
Good Shepherd school in the CBD breaks ground on new Gentilly campus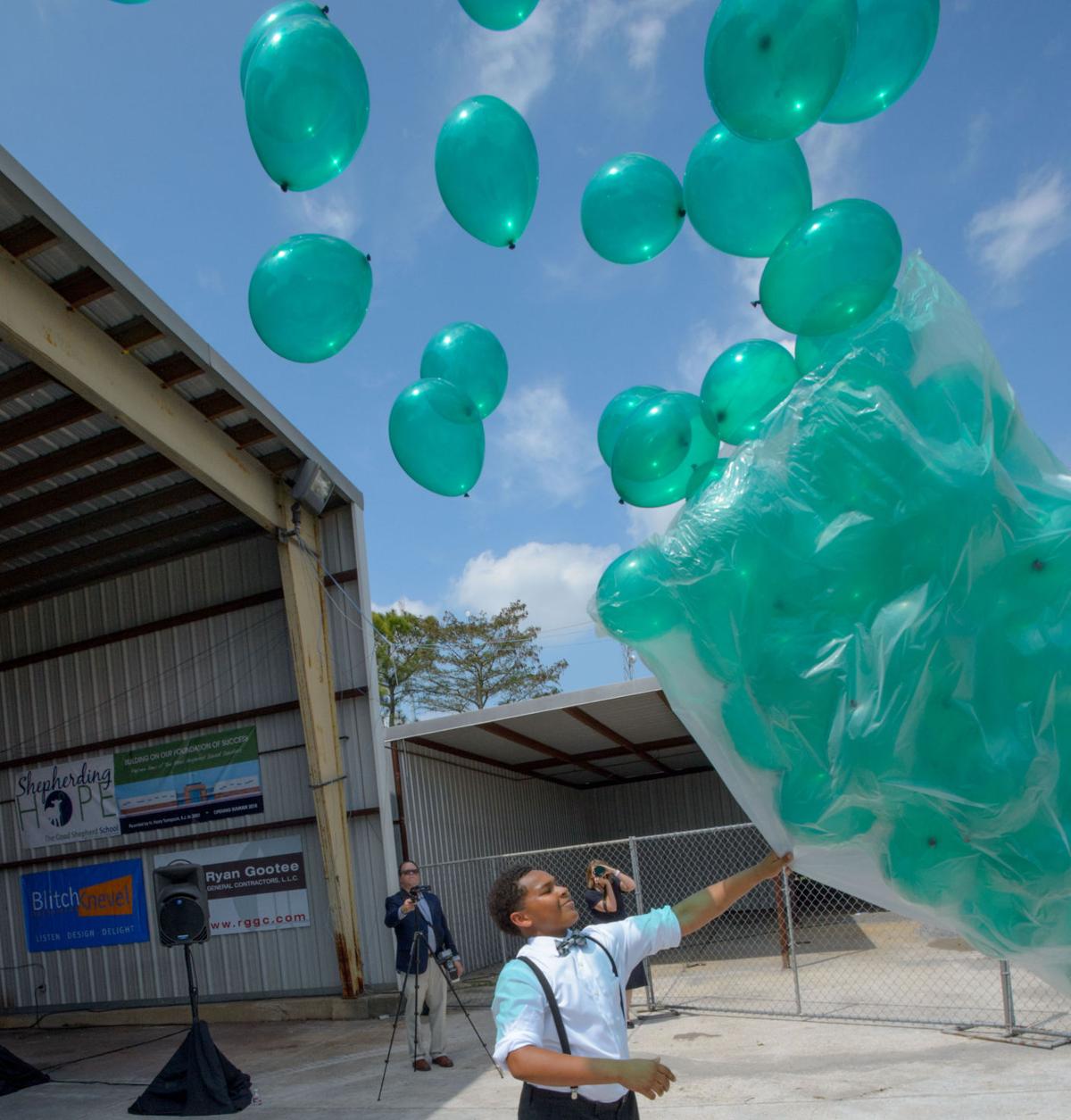 Good Shepherd first opened in 2001, four months after the passing of its founder, the late Rev. Harry Tompson, S.J.
Tompson, a Jesuit priest and the longtime pastor at Immaculate Conception Church, was an advocate for the poor and staunch believer that intensive education was could be life changing for at-risk children. Wednesday marked the 16th anniversary of Tompson's passing.
During the ceremony, Ronnie Briggs, a founding board member, recalled the initial planning of the school 18 years ago.
"Tompson helped us realize and remember that as long as at-risk children in our city suffer, we all suffer. What was needed then, is still needed 16 years later," Briggs said.
Tompson's vision – to help impoverished kids reach their fullest potential through innovative education efforts – predated the charter system sparked by Hurricane Katrina. The school operates year round, and integrates its academic program with personal, moral and spiritual instruction.
"It's fair to say that he changed my life as well as the lives of some of you who are sitting here today," said Mayor Mitch Landrieu, a Jesuit High School graduate who met Tompson when he was just 13 years old. Tompson served as Jesuit's principal from 1974 to 1979 and its president from 1979 to 1987.
"All of us can remember very vividly the sermons that he gave about how we have to help everybody," Landrieu recalled. "He'd be very happy with this space. But at the end of the day, he didn't really care, because he never wanted perfect to be the enemy of good. He was in the business of just getting it done."
Among the amenities planned for the new school are additional classrooms, a multipurpose room, a play yard, and a collaborative teaching space with an interactive digital component.
Good Shepherd is tuition-free and largely supported by donors and state vouchers. According to school officials, 100 percent of the school's graduates complete high school on time.
 Thomas Moran, who took over as the school's president a year ago, met Tompson nearly 35 years ago, when he was a student at Jesuit.
"Quite simply, he was a believer," Moran said.
"He believed we were powerful. He believed we were created to create. And he believed we were blessed and charged with the power to make a difference."
After the ceremony concluded, teachers and members gathered to congratulate Prosper, who recently received news of his acceptance to Jesuit.
"It's amazing," Prosper said. "It feels so good to be here and to know that we can continue to grow."